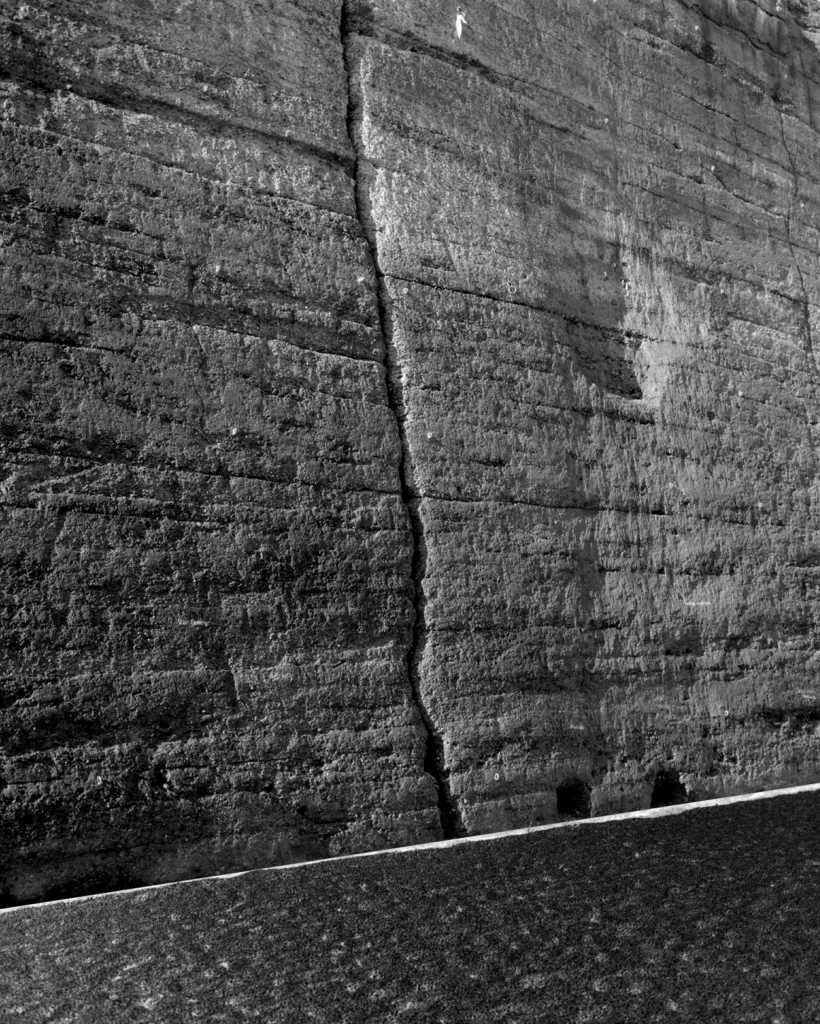 Mieke Woestenburg (the Netherlands, 1981) is a conceptual photographer graduated from Gerrit Rietveld Academy (Ba) + Film and Photographic Studies, Leiden University (Ma).
She is currently course leader of the Fashion & Visual Culture program at AMFI.
↓

My work reflects a sensitivity toward systems and ideologies that control or regulate human experience. Through my artistic practice, I delve into the messy and unpredictable outcomes of these systems and reveal the layered power dynamics they encompass. By manipulating scale, perspective, and other variables within the photographic medium, I document or (re)create these unintended outcomes within structures or landscapes.
By working with the elasticity of the photographic medium, particularly the interplay between two- and three-dimensionality I create images that blur the boundaries between reality and fiction. In addition to photography, my current artistic practice encompasses methods such as collage, drawing, painting, and 3D software.